Kymos és una organització europea de recerca contractual (CRO) certificada per GLP/GMP, compatible amb GCP, inspeccionada per l'EMA i la FDA que ofereix una àmplia gamma de serveis bioanalítics i de control de qualitat per a molècules petites, productes biològics i àcids nucleics. Amb seu a Barcelona (Espanya) i filials a Frankfurt (Alemanya) amb el nom de Prolytic i Ancona (Itàlia) amb el nom de Pharmaprogress. El grup Kymos es compromet a donar suport als clients farmacèutics, biotecnològics, genèrics i biosimilars en més de 60 països d'arreu del món, ajudant a desenvolupar els seus productes, reduint costos i millorant el temps de llançament al mercat amb el nostre enfocament únic i personalitzat a mida i una comprensió multidisciplinària de tot el conjunt. procés de desenvolupament i fabricació: des de les primeres fases d'R+D, desenvolupament de productes, fases preclíniques i clíniques fins a l'aprovació final i els requisits posteriors a la comercialització.

"We are currently developing multiple new biosimilar projects and consider Kymos one of the best CROs in Europe for drug release and testing."

"We were positively impressed when Kymos reacted to our needs by investing in their stability capabilities, and now, two years down the line, with projects in full-swing, I can safely say that we made the right choice. In Kymos we have found a reliable, committed, trustworthy and professional partner."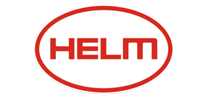 "Back in 2017 there weren't many analytical CROs able to carry out Franz cell assays and Kymos' pioneering work was pivotal for the registration of our product."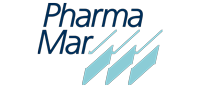 "Kymos offered superior historical expertise by being exposed to so many different clients, pharmacological compounds, and therapeutic areas. They addressed and anticipated very diverse problems."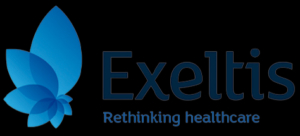 "I have had a long and fruitful experience with Kymos and have a huge interest in their participation owing to their reliability."

"Prolytic is our analytical partner throughout the entire drug development process. Such a long and complex process requires a laboratory you can trust. Professional yet flexible, Prolytic accompanies us through the preclinical and clinical phases."

"Establishing robust miRNA methods for valuable results is tricky. The team at Prolytic have been a key collaboration partner. With their 30 years of experience in bioanalytics and broad know-how in different techniques, study types, and substance groups, we were able to quickly develop a reproducible and reliable analysis method for miRNAs."
Més que un simple proveïdor de serveis, Kymos pretén ser un soci fiable: Totalment compromès amb els objectius dels nostres clients i amb els projectes que se'ns confien; oferir serveis d'alta qualitat, fiables en termes de preus per tal de mantenir la competitivitat dels nostres clients; mantenir els terminis perquè el temps de sortida al mercat és un element clau per a l'èxit; i constantment dedicat a la investigació i el desenvolupament com a única manera d'afrontar els nous reptes d'un entorn empresarial que canvia ràpidament.
Creixem constantment en percentatges de 2 dígits gràcies a la implantació de nous serveis i capacitats.
Estem orgullosos de tenir un percentatge molt alt de clients que tornen a l'any.
Disposem d'una elevada ràtio de cotitzacions aprovades, reflectint una oferta consistent en qualitat i preus justos.
El percentatge de nous clients augmenta any rere any, sobretot gràcies als nostres esforços en la internacionalització.
La seu de Kymos es troba a Barcelona, ​​Espanya. Altres llocs són Pharmaprogress a Ancona, Itàlia i Prolytic a Frankfurt, Alemanya.
Les oficines addicionals es troben a Milà, París i Basilea. Kymos ofereix serveis a clients d'arreu del món.