Our bioanalysis experts are experienced in the comprehensive management of bioequivalence studies, offering end-to-end service from IMPD review to final reporting. We work in alliance with reputed European clinical and preclinical centers following EMA and FDA guidelines. High-quality standards, narrow timelines and competitive prices are key elements for our delivery. We are fully coordinated with our alliance partners to provide One Stop Shop services for bioequivalence studies in the following areas: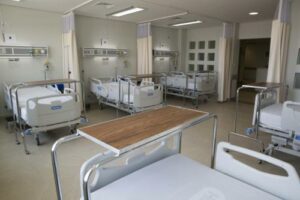 BIOEQUIVALENCE STUDIES MANAGEMENT

BIOEQUIVALENCE STUDIES REPORTING

Protocol writing
Submission to Ethics Committee and Regulators
Insurance contracting
Clinical center management and monitoring
Bioequivalence studies execution
Plasma sample shipment and storage

Phoenix WinNonlin® data analysis
Pharmacokinetic report
Final clinical report
Specific reports to Authorities requests

BIOANALYSIS FOR BIOEQUIVALENCE STUDIES

SUPPORT ACTIVITIES TO BIOEQUIVALENCE STUDIES

LC-MS/MS and HRMS for small molecules
ICP-MS for metal/organometallic analysis
ELISA, ECLA and RIA for small peptides

IMPD writing or review
Analytical testing for stability studies
Comparative dissolution profiles
Importation of reference and test products
Batch testing and batch release
Physical-Chemical analysis of administration solutions/formulations
Our experts for bioequivalence studies can transfer existing bioanalytical methods and have a long list of validated methods offering the Clients the opportunity of directly analyzing their samples thereby saving time and money. If one is not available, we can develop and validate the method free of charge in a timely manner.
Related Services to Bioequivalence Studies