Kymos is a GLP/GMP-certified, GCP compliant, EMA and FDA-inspected European contract research organization (CRO) offering an all-encompassing range of bioanalytical and quality control services for small molecules, biologics and nucleic acids. With headquarters in Barcelona (Spain) and subsidiaries in Frankfurt (Germany) under the name Prolytic and Ancona (Italy) under the name of Pharmaprogress. Kymos Group is committed to support pharma, biotech, generic and biosimilar clients in over 60 countries worldwide, helping to develop their products, reducing costs, and improving time to market with our unique tailor-made, personalized approach and a multidisciplinary understanding of the entire development and manufacturing process: from early R&D, product development, preclinical, and clinical phases to final approval and post-marketing requirements.

"We are currently developing multiple new biosimilar projects and consider Kymos one of the best CROs in Europe for drug release and testing."

"We were positively impressed when Kymos reacted to our needs by investing in their stability capabilities, and now, two years down the line, with projects in full-swing, I can safely say that we made the right choice. In Kymos we have found a reliable, committed, trustworthy and professional partner."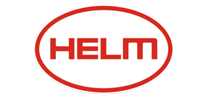 "Back in 2017 there weren't many analytical CROs able to carry out Franz cell assays and Kymos' pioneering work was pivotal for the registration of our product."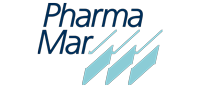 "Kymos offered superior historical expertise by being exposed to so many different clients, pharmacological compounds, and therapeutic areas. They addressed and anticipated very diverse problems."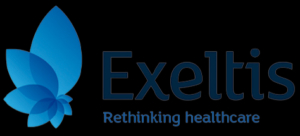 "I have had a long and fruitful experience with Kymos and have a huge interest in their participation owing to their reliability."

"Prolytic is our analytical partner throughout the entire drug development process. Such a long and complex process requires a laboratory you can trust. Professional yet flexible, Prolytic accompanies us through the preclinical and clinical phases."

"Establishing robust miRNA methods for valuable results is tricky. The team at Prolytic have been a key collaboration partner. With their 30 years of experience in bioanalytics and broad know-how in different techniques, study types, and substance groups, we were able to quickly develop a reproducible and reliable analysis method for miRNAs."
Rather than just a service provider, Kymos aims to be a reliable partner: Fully committed to our clients' goals and the projects we are entrusted with; delivering high-quality services, reliable in terms of pricing in order to sustain our client's competitiveness; upholding deadlines because the time to market is a key element to success; and constantly dedicated to research and development as the only way to meet the new challenges of a rapidly-changing business environment.
We are constantly growing at 2-digit percentages thanks to the implementation of new services and capabilities.
We are proud to have a very high percentage of returning clients on a yearly basis.
We have a high ratio of quotations approved, reflecting a consistent offer in terms of quality and fair prices.
The percentage of new clients is increasing year after year, mainly due to our efforts in internationalization.
Kymos' Headquarters are located in Barcelona, Spain. Further Sites are Pharmaprogress in Ancona, Italy and Prolytic in Frankfurt, Germany.
Additional offices are in Milan, Paris and Basel. Kymos provides services to clients from all over the world.